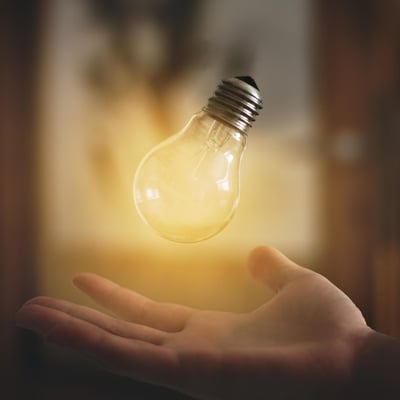 For so many Houston innovators, 2020 will be a year of growth, execution, proof of concept, piloting, pivoting, fundraising, and more.
It's hard to narrow down the list of movers and shakers in Houston, but a few have stood out for making waves in the new year. From M&A action to the development of Houston's innovation corridor, these are five Houston innovators to keep an eye on in 2020.
Andrew Bruce, founder and CEO of Data Gumbo
Another Houston company that plans to grow throughout 2020 is Data Gumbo. The blockchain-as-a-service company has raised some significant funds — a $6 million series A round closed in May — and will be putting that money to work by expanding the company's footprint and services.Earlier this year, the company announced its entrance into the construction industry — Andrew Bruce, CEO of Data Gumbo, says in a recent episode of the Houston Innovators Podcast that the funds will also take Data Gumbo to new global markets, including the Middle East."The whole thing for us is building this blockchain network of interconnected companies," Bruce says. "The more companies that are a part of that network, the more value that network has."
The other four names on the list include Payal Patel, director of corporate partnerships at Plug and Play Tech Center in Houston; Travis Parigi, CEO of LiquidFrameworks; Rakesh Agrawal, founder and CEO of SnapStream; and Allison Thacker, president of the Rice Management Company.
The above is an excerpt from a full article that originally appeared on Houston Innovation Map.