Data Gumbo and PrairieDog Venture Partners Collaborate To Transform Capital Projects with Smart Contracts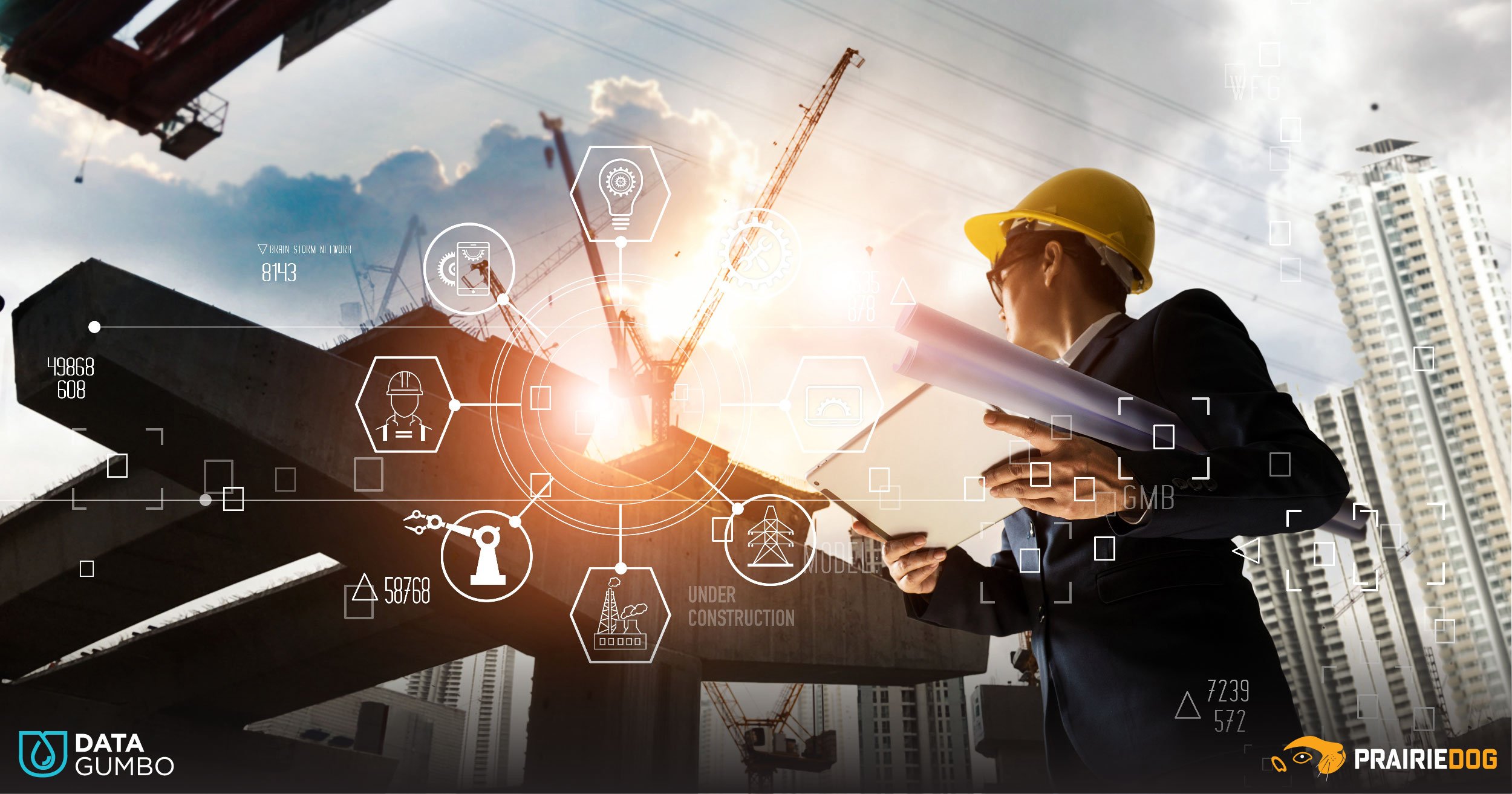 Together, Data Gumbo and PrairieDog will
deliver smart contracts
, designed to solve long-standing industry challenges around transactional and informational friction across capital projects, turnarounds, and maintenance for the industrial, commercial and infrastructure building sectors. Joint use cases are underway to deploy blockchain-based smart contracts to automate and accelerate payments, streamline operations by reducing costs, and provide a rapid, shared single source of truth for all contract participants.
"This partnership provides numerous possibilities to transform the construction industry by addressing prevailing issues around sluggish productivity improvement and technology adoption," said Pete Dumont, CEO and co-Founder, PrairieDog Venture Partners. "By implementing smart contracts for an international project delivery platform, we can improve business value for owners and their supply chains. This move indicates a marked development toward achieving long-term shared success collaboration models, with more effective supplier engagement, flattened supply chains and better risk allocation."
Capital projects are a significant part of the U.S. economy, resulting in approximately $1.3 trillion worth of construction each year, but performance issues in the industry are common. Projects are exceedingly inefficient, riddled with high transaction costs attributed to friction in data exchanges and contractual relationships, with approximately 40% of spending attributed to non-value added transactional costs. Furthermore, each participant in the many layers of project hierarchies contributes to increasing administrative drag that escalates the cost of capital.

"It is more important than ever for capital projects to find innovative digital solutions that can drive cost efficiencies and stretch capital investment dollars," said Andrew Bruce, CEO and Founder, Data Gumbo. "This partnership extends PrairieDog and Data Gumbo's value to the construction sector by improving trust, reducing drag and transforming the ways companies come together to execute projects, setting up the new ideal, long-term business ecosystem for the global capital projects industry."
As a neutral, immutable and shareable record of truth, GumboNet, Data Gumbo's industrial blockchain network, delivers visibility into productivity, schedule and safety performance resulting in streamlined workflows and cost savings. By developing and deploying configurable smart contracts across asset life cycles, PrairieDog and Data Gumbo facilitate the radical transformation from paper-based processes to a new digital operating model that enables project stakeholders to reduce contract leakage, free up working capital, improve cash and financial management, and deliver provenance.
Data Gumbo and PrairieDog will host a webinar titled

"Crush Transactional Waste Leveraging Smart Contracts and Blockchain in Capital Projects"
on June 24, 2020 at 9 a.m. U.S. Central Daylight Time.
Details and registration available here
.