Data Gumbo Hires Head of Channels and Alliances
Bruce Bain to Create, Lead and Grow Network of Business Partners to Further Scale the Company, Provide Smart Contracts to Industry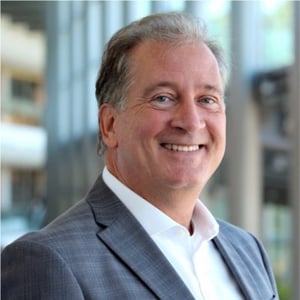 HOUSTON--(BUSINESS WIRE)--Data Gumbo today announced that it has hired Bruce Bain as Vice President of Channels and Alliances. In this role, Bain will build and lead a network of business partners that will aid in commercially scaling GumboNet™, the company's massively interconnected industrial blockchain network. Bain has more than 23 years experience leading global partner programs and managing top-performing channel partners at BMC, Oracle, NetIQ and SAP.
"Bruce has a proven and extensive track record of building sales velocity and customer success through technology partnership and channel programs. We are thrilled that he will build and manage our new ecosystem to further propel customer adoption," said Andrew Bruce, CEO of Data Gumbo. "The experience that Bruce brings to the table around enterprise technology solution delivery, SaaS customer lifecycle success, channel leadership and sales growth will be critical to expanding adoption of GumboNet, as it's now well recognized that solid and valuable alliance and partnership programs directly correlate to technology sales."
Bain has been in the Houston technology industry and channel partner ecosystem for more than 25 years, including a focus on serving oil & gas and manufacturing-related industries. During his time at Oracle he repeatedly created successful Go-To-Market strategies to amplify and extend enterprise software solutions through partners (VAR, ISVs, MSPs and SIs). As well, at SAP he successfully managed partners' evolutions from perpetual license sales to SaaS solutions.
"Data Gumbo is committed to providing partners with the best opportunities for engagement, and enabling their success by building incentives and marketing programs to support their connections," said Bain. "The opportunity for channel partners to join in Data Gumbo's journey is vast, as the need for our trusted transactional network is exploding across heavy-asset industries and global supply chains. I look forward to building a world-class, modern partner program with focus on influencers, implementation and retention as GumboNet adoption swells in 2021 and beyond."
Bain holds a Master of Science in Computing and Information Science from Trinity University. He is also trained and has served as an Examiner for the Malcolm Baldrige National Quality Award program, and is a Predictive Index certified partner.