Data Gumbo Receives Frost & Sullivan 2019 Technology Innovation Award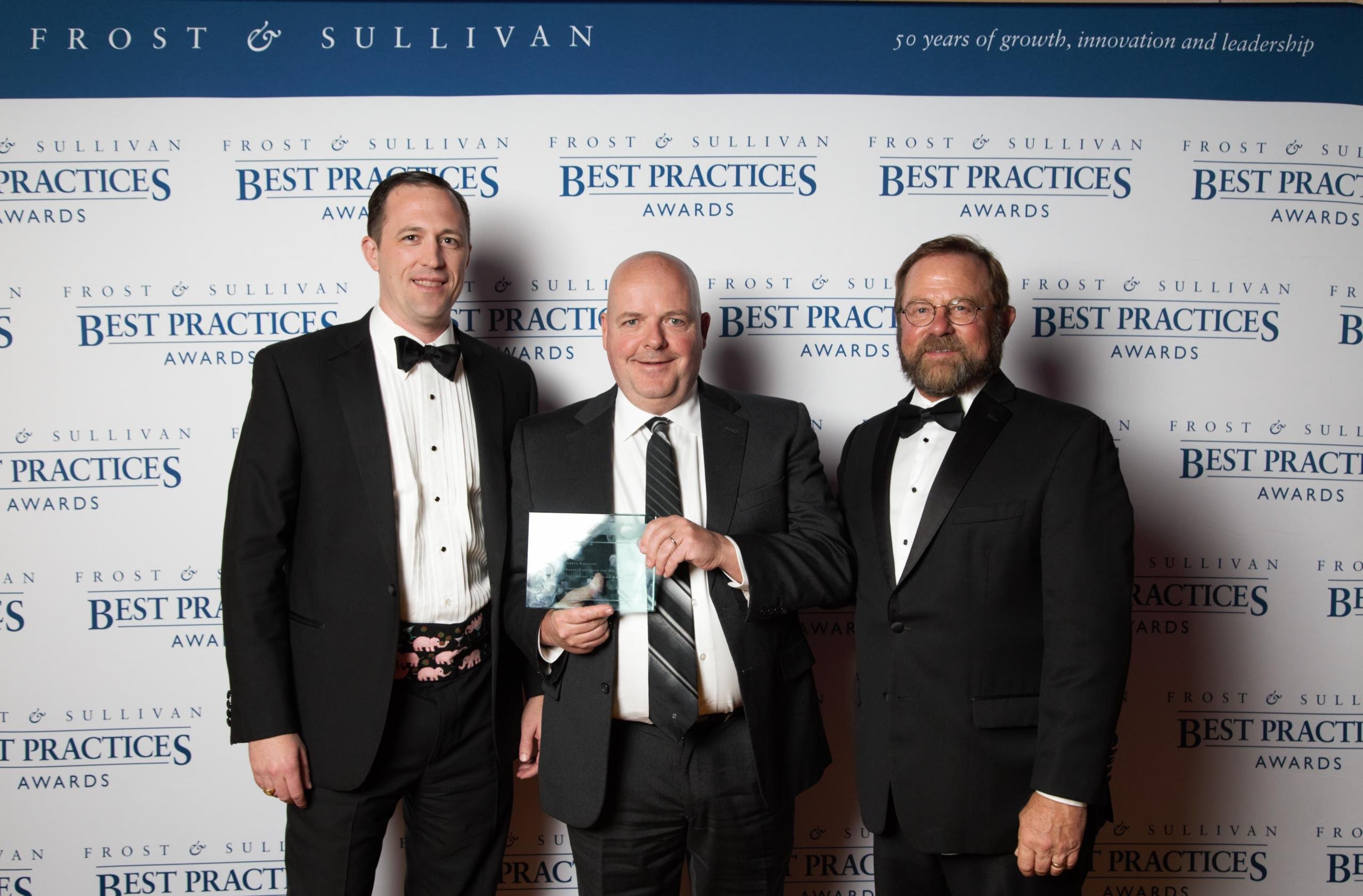 This week Frost & Sullivan, a business consulting firm involved in market research and analysis, and growth strategy consulting, held its annual Growth, Innovation & Leadership Gala. The event was held in San Antonio, Texas, at the JW Marriott Hill Country Resort & Spa.
Data Gumbo's CEO Andrew Bruce attended, along with Chief Product Officer William Fox, to accept the 2019 North American Smart Contracts for Oil and Gas Technology Innovation Award. Also at the event, Bruce participated in a CEO roundtable discussion with other company leaders.

"This award recognizes our outstanding momentum in bringing blockchain-backed smart contracts to industry," said Bruce. "As a leader, we are pioneering innovative solutions for legacy approaches to doing business. We look forward to unlocking savings and efficiency across the industrial supply chain."

The black-tie event honored best-in-class companies with its Best Practice Awards presented yearly to companies that have been identified as creating advanced technologies that will encourage growth, change marketplace standards and transform future industries. Frost & Sullivan seeks to identify true innovators and leaders that demonstrate excellence in their fields. Industry analysts examine market participants and assess performance by conducting interviews and other secondary research to identify best practices.
"Data Gumbo offers an innovative smart contract solution … offering stakeholders an industry first: trust in consensus data [and] aligned incentives across the board for maximum efficiency," states Frost & Sullivan's full research write up.
Frost & Sullivan selected Data Gumbo as an industry-leading blockchain as a service solution that automates execution and ensures trust.
For a full list of companies recognized at the 2019 awards, please visit here.