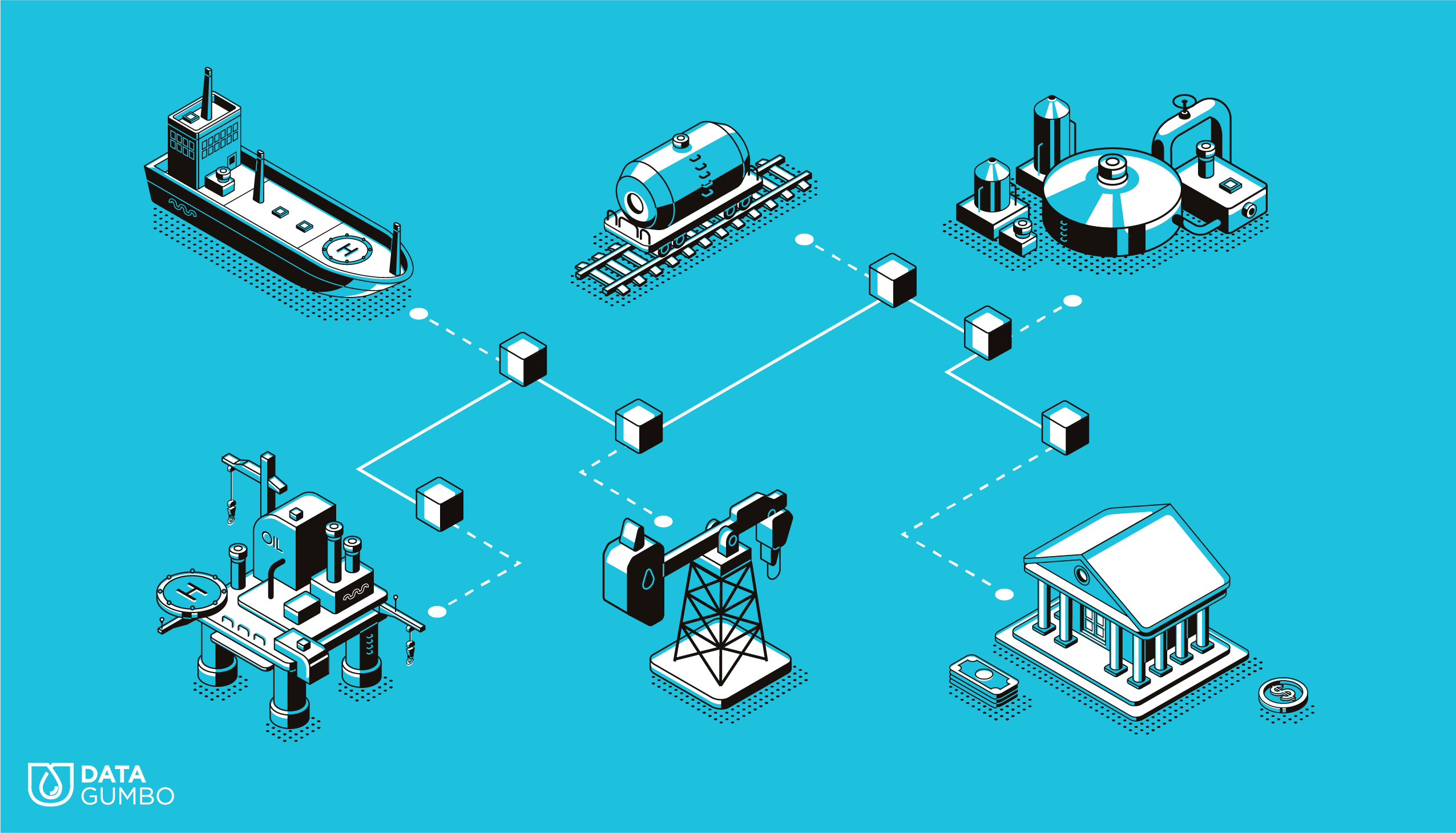 Data Gumbo's blockchain-based network, GumboNet™, has been named as an "Intelligent Systems" winner by E&P magazine in their 2020 Meritorious Awards for Engineering Innovation (MEAs).
Hosted annually by Hart Energy, producer of award-winning monthly magazines including Oil and Gas Investor and E&P, the awards honor engineering excellence and achievement in the upstream petroleum industry. By recognizing new products and technologies, the awards showcase innovation in concept, design and application.

GumboNet automates smart contracts and transactions for industry leaders by utilizing the unique combination of blockchain technology with contract terms confirmed through operating field data. Providing a single, industry-agnostic immutable record of truth across participants, the network solves long-standing issues of trust and data inaccuracies to reduce barriers associated with industrial transactions.
By forging trust between stakeholders, automating transactions and mitigating contract leakage, GumboNet is changing how businesses transact — delivering visibility, transparency, contractual y and frictionless transactions. As a simple, intuitive network available as a subscription, companies are freed from building and sustaining stand-alone, siloed blockchain technologies that require resources and continuous oversight.
It's all about the network effect. Companies don't need to design, stand up and sustain an implementation of a blockchain and then persuade all of their counterparties to use their blockchain. This is akin to deciding that you want to ship products by rail, and then attempting to persuade all entities you want to do business with to use your own railroad system, rather than your competitor's.
Data Gumbo has created a massively interconnected industrial blockchain network of companies, customers, suppliers and vendors, called GumboNet™ that integrates specific transactional data with automated smart contracts powered by blockchain technology.
Pulling specific data into an encrypted distributed ledger creates a verifiable third-party record that any transaction is accurate and certain. The end result is an innovative and modern process that creates touchless transactions and crushes waste in the process. GumboNet can upgrade legacy processes and deliver a modern approach that ensures transactional certainty to drive millions of dollars of improved performance.
Click here for more information on this year's awards and to see the complete list of winners.