Data Gumbo Hires New Vice President of Product Delivery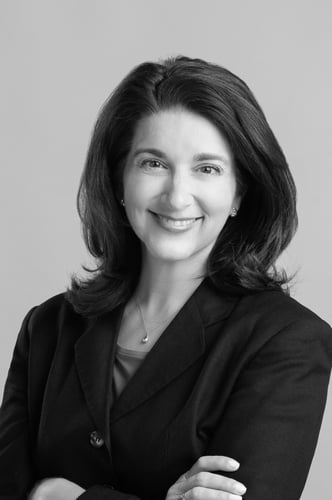 Maria Onufrow, Experienced Professional in Software Development for the Energy Industry, Joins the Growing Blockchain-as-a-Service, Oil & Gas Smart Contracts Company
Houston, TX -- August 20, 2019 -- Data Gumbo Corp., a Houston-based technology company that has developed a Blockchain-as-a-Service (BaaS) platform to streamline smart contracts management for industrial customers, today announced the hiring of Maria Onufrow as its new Vice President of Product Delivery.
Onufrow holds more than 20 years experience in full cycle software development, largely for the energy industry in upstream and midstream sectors. She has led software teams of all sizes in the development of products for production, commodity trading, energy credit, and midstream transportation industries to solve critical business problems.
"Maria's background in software development and project management will turbocharge Data Gumbo's ability to deliver our blockchain solution to the oil and gas market and beyond. Her experience in using agile software development methods will enable broader alignment with our customers' business goals, further driving our adoption and company growth,"said Andrew Bruce, Chief Executive Officer of Data Gumbo.
Prior to Data Gumbo, Onufrow served as a director of at Atom Solutions; director of product development for P2 Energy Solutions / Merrick; product manager at Triple Point; and product manager and development director at SunGard Energy System (FIS). She is a longtime member of the Women's Energy Network (WEN), and holds a Bachelor of Business Administration from the University of Houston with a concentration in Management Information Systems (MIS).
"Data Gumbo is the leading blockchain solution for smart contracts in energy. I am excited to join such a dynamic organization, and use my skills and experience to build a world-class development team to create solutions for our current and future clients," said Onufrow.
About Data Gumbo
Data Gumbo is the Blockchain-as-a-Service (BaaS) company creating a massively interconnected blockchain network for industrial companies, including oil and gas. The company is headquartered in Houston, Texas, and Data Gumbo AS is a subsidiary with offices in Stavanger, Norway. In May 2019, Data Gumbo received a $6M Series A equity funding round co-led by Saudi Aramco Energy Ventures, the venture subsidiary of Saudi Aramco, and Equinor Technology Ventures, the venture subsidiary of Equinor, Norway's leading energy operator. Data Gumbo was named Most Promising Energy and Clean Technology Company at the 16th Annual Energy & Clean Technology Venture Forum in 2018. For more information, visit www.datagumbo.com, and follow on LinkedIn, Twitter @DataGumbo, and Facebook.
Media contact
Gina Manassero
Data Gumbo
(512) 553-2387
gmanassero@datagumbo.com